Hey everyone, it's currrently 5:33pm as I write this entry.
I've been pretty busy these last few days. Quarantine is still going on, which means my little sister is still out of school. Normally on my days off from work, I'd pick up my little sister and watch her until my mom got home from work. But, I've pretty much been with her from 8am to about 6pm since the whole quarantine started. She's only 7, so definitely cannot stay home or take care of herself on her own. My mother's work only allowed them to work from home for about a month, and then they had to go back to the offices. It's pretty screwed up, and the guy who runs the company is a total asshole. But things are starting to calm down, (supposedly) and her dance classes have started back up. Not sure I agree with that being open and stuff like movie theatres still being closed. Either close it all or open it all. Getting sick of this flip flopping shit they've been doing with the numbers of positive and negative cases. Alright, that's enough COROOOOONAAAAA talk.
Deadly Premonition 2 came out 5 days ago. Whenever I have free time, I've been playing that. I was beyond excited for it, but unfortunately it failed to, at the very least, be as good as the first game. There's a lot to love in the sequal but it drops the ball on so many aspects. Instead of looking forward to each new story beat, I found myself sighing and wondering when it would end. To call this a disappointment would be a major understatement. I know it's just a video game, but it's far more than that to me. I don't see myself ever revisiting this title, unlike the first game. I can only hope if a third installment, the team can take a closer look at what made the first entry so beloved. Perhaps I'll post my full thoughts on the game someday, but in the meantime...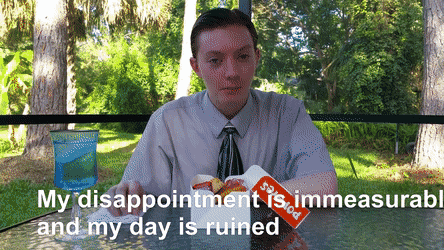 I very regularly have nightmares about my ex. She does and says horrible things to me in these nightmares, but she was nothing like that IRL. She was the greatest woman I've ever known. A beauty that seemed to not belong in this time. It's like she stepped out of another decade. It's hard to describe. A mind as sharp as can be. She was brilliant. Taught me a lot about life. We were together for 4 and a half years. She broke up with me in 2018. I'm still not sure why. And it torments me quite often. One day, I just come home from work and she tells me she doesn't love me anymore, and wants to see other people. I'll never understand how you just fall out of love with someone. How you can just leave a relationship you've spent so long building, and spent so many happy days in. I've been missing her a lot. I haven't spoken to or seen her since maybe early 2019, I'm not too sure. It's all a blur to me. Up until a month ago I was getting pretty involved with a girl I've known for a while. It was going on for about 2 months ago. A perfect quarantine romance. But then one day, she tells me she actually doesn't want to be in a relationship. So I'm still thinking about that. It's hard to just move on for someone like me. I have a lot of emotions, and a lot of love. I just want someone to love, to hold, for the rest of my life. But then I think about how much it hurts to remember all those good times that my ex pushed out of her mind, and I'm scared to be in love again.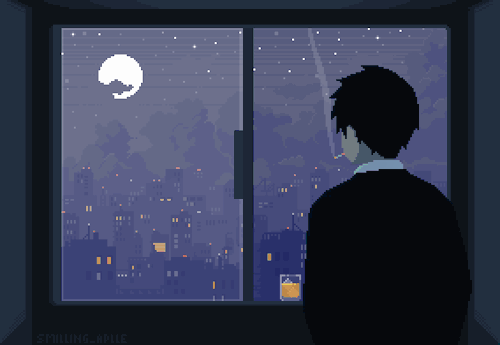 That's all for now. Sorry for the sad shit. Must be sadboi posting hours... As always, I'll leave you with a song. This time it represents how I'm feeling at the moment.
Thanks so much for reading, and may your heart be your guiding key.
Hey everyone, it's currrently 4:27pm as I write this entry.

I've received a lot of kind messages and support from some of you. My little webpage is growing slowly, but surely. I wanted to give a big thank you to all of you who have followed me and sent me an email! (feel free to email me any comments, questions or concerns btw) You guys have been saying some really nice stuff and I greatly appreciate it!

Not much else to report as of now. I've written this entry early, and there's still plenty of day left. I've tweaked the webpage a little and added some new gifs and removed the autoplay song. I've replaced it with a new one that you have to click on yourself. I've also figured out how to add new pages and link them via words or images! Felt pretty good when I saw it working properly. I'll have to come up with some secret links and pages....ohohoho....

That's it for now. As usual, I'll leave you with a song!

Thank you for reading, and may your heart be your guiding key.

Blog Post #3: July 10th, 2020

Hey everyone. It's currently 1:17am as I write tonight's entry.

It's been an interesting couple of days. Seems like shit major shit is going down at work. Our manager isn't getting along with our new assistant manager We think it's most likely racism. Our new assistant is a black woman, and our manager is a white man. Apparently they had a huge fight on Monday and they had to have a meeting at the district office. This shit is crazy, I don't get paid enough to be put in the middle of all this. I'm jusy trying to make some money for school and to help my family. Angway, there's actually a lot more to this but I'll save that for another time as I don't feel like talking about it much longer, lol.

So today is the big day! My most anticipated video game of 2020 has finally released. Deadly Premonition 2. Can't tell you how excited I am to finally play it. I absolutely loved the first game. It's a thrilling murder mystery game filled with humor, horror, and some legitimately sad moments. The gameplay is really janky and often times quite poor, but the charm of the story and wacky characters makes it all worth it! I highly recommend you guys check it out if you can. They're both on the Nintendo Switch."Isn't that right, Zach?"

Another game that releases today is "Bloodstained: Curse of the Moon 2". I'm also very excited to play this one. Really enjoyed the first one. It's a classic Castlevania type game with an old 8 bit artstyle and a killer soundtrack. Check this one out too if you're a fan of those kinds of games!

Sorry for all the nerd talk today. Not much else to report besides normal, general life stuff. I did have an awful nightmare last night about my ex, but I'd rather not talk about that one. It was really horrible. That's it for tonight! I'll leave you guys with today's song, which is the theme for "Deadly Premonition 2".

Thanks for reading, and may your heart be your guiding key!

Blog Post #2: July 6th, 2020

Hi everyone. It's currently 11:02pm as I write today's entry.

I had a very strange dream last night. It's hard to explain most of it but, the basic premise is that I was friends with this girl who never wore any clothes. Everyone always called her a whore, a slut etc etc. But it never bothered me. But in my dream was definitely aware of it. Whenever she would hug me I could feel her breasts press against me. It was a weird feeling. Felt real. Felt wrong. But felt right? (I feel like I'm aware whenever I'm dreaming at least slightly) Anyway, I couldn't tell who she was. She had a face but it wasn't clear enough to see if she was someone I knew or not. The dream was us going to Target to buy something. But when we got there, the interior was more like a hotel. This is when I woke up. Not quite sure what to make of this one.

Today I went to a Japanese grocery store in my area that I read about. I needed "Japanese Curry Mix" that they only sell in Japan or the speciality Japanese markets. This place was pretty damn cool. The nice lady running the place was super kind to me and thanked me for shopping there. She even bowed. Definitely made me feel welcome. I picked up some goodies along with the curry mix while I was there, but I was on a budget today so I'll have to go back soon and try out some more stuff!

I cooked "Katsu Curry over Rice" today. This is basically the national dish over in Japan. It's a panko-crusted fried chicken cutlet over white rice, with a thick curry sauce containing potatoes, carrots, onions and beef. This was my first time making it and I loved it. The people who ate it with me loved it too. I'll definitely be making this again!

I've been on a Japanese kick lately. Been listening to their music, trying out/cooking their foods as well as generally learning more about them and their culture. I really hope to visit someday.

I'll leave you all today with a music track I've been really enjoying. Some of you might already be familiar with it ;)

Thanks for reading, and may your heart be your guiding key.

Blog Post #1: July 5th, 2020

Hi everyone. Thanks for taking the time to read this.

I set up my site during a slow period at work during July 4th (no, we were not closed for the holiday unfortunatel), all on my phone. It was a total pain in the ass but I somehow managed to get some basic coding down! It felt really good to be learning something new and slowly (but surely) finding myself getting faster and better at it.

I've spent some time exploring other Neocities pages since then. I've found a plethora of different kinds of pages. Blogs, archives, meme pages, photo dumps, gambling and betting, etc etc. There really is a lot of really cool stuff. I'm especially interested in the personal blogs I've found.

As far as my blog posts go, I'll be posting them on the main page until I can set up some sort of proper blogging link where you can view past posts and stuff. Hope I'm smart enough to figure it out lol.

Feel free to send me an email (email address is at the top of the main page) if you have any questions or comments for me! Thanks for reading, and may your heart be your guiding key.

May your heart be your guiding key!

Visitors since July 4th, 2020!